Confidential Online Information Client
Filed under Markets: cases and Markets: Online Info Services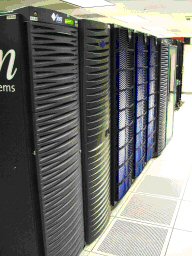 Faced with a looming corporate headquarters re-location deadline, this confidential midwest client was concerned that its "crown jewels" would be at risk. For over 40 years their business units have been collecting original transcripts, documents, images, journals, and archival content for storage and distribution through film and microfiche products, and now online digital images. The development of Internet-based prescription services for research, educational, and historical content has grown rapidly and the IT infrastructure needed to grow with it.
The pending relocation requires planning for and moving of the entire core data center functions including hosting, business servers, storage networks, tape backup, production support, voice and back office functions into a new Tier 2 data center.
The Reliable Resources team is developing the strategic plan and provides comprehensive IT systems engineering including LAN, WAN and cable plant design to ensure a smooth transition to the new data center.
The new data center is planned as a 7,500 sf raised floor facility capable of supporting 100 watts per sq. ft. in a Tier 2 environment as well as facilities for up to 44 onsite development staff. The completed data center will support operations for all of its subsidiaries and serve as the hub in its disaster preparedness and business continuity activities. The new center is scheduled to be completed and ready for move-in the winter of 2008-9.