LCRA Systems Operations Control Center
Filed under Markets: Energy and Markets: Government
Austin, TX
The new Lower Colorado River Authority Systems Operations Control Center (SOCC) in Austin, Texas, will house the control center for the central Texas power generation and transmission utility. The facility will be approximately 35,000 square feet, house approximately 50 employees and contain the latest telemetry, communications and audio/visual technology in order to position LCRA as a major transmission services provider in the State of Texas.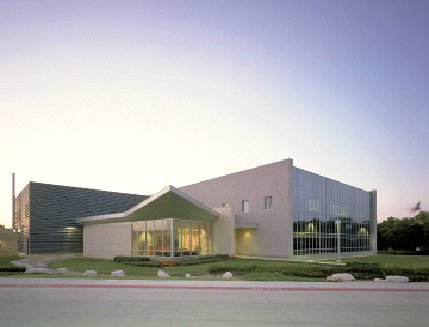 Control room and data centers require uninterruptible power systems in order to store, process and protect data 24 hours a day, every day of the year, regardless of power fluctuations and outages, water line breaks, faulty valves, defective sensors, severe weather, etc.—whatever potentially damaging situations occur. To optimize reliability in the SOCC, designers will incorporate redundant components and power systems.
The SOCC will contain a state-of-the-art simulation and training room to educate and prepare control center employees for routine and emergency situations. The conference room is designed for personnel to observe the handling of emergency situations and provide necessary backup for personnel to observe the handling of emergency situations and provide necessary back up to operational personnel. The facility is also designed to accommodate touring groups without disturbing the inner-workings of this critical facility.
As with all 24-hour-a-day mission critical facilities, security for the SOCC is a key concern. Access control via a series of fences and monitored gates will restrict entry to the facility. As an added precaution, the parking lot will be located 100 feet from the SOCC and connected to the main entry by a walkway.
The SOCC is being designed to withstand a class F-2 tornado (125-mph winds). To limit rain leakage or wind damage that may occur in a storm, no vents or other system equipment will be located on the roof, which will be constructed with a double membrane. The design of the end wall of the SOCC allowed it to be relocated and rebuilt to accommodate the future expansion of the facility.
Firm of record: Ellerbe Becket