Target Technology Center
Filed under Markets: Retail
*Brooklyn Park, MN*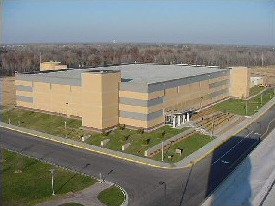 This facility for Target Corporation houses their credit card processing and e-commerce operations. The office component incorporates a Network Operations Center with a capacity for seven staff, while the building is designed to house 15-20 staff at any one time. Special features include 4 generators plus a life safety generator and the exterior facade is designed to pull away in a F3 tornado exposing a secondary facade that is waterproof and resistant to 200 mph winds.
Target also is a leading developer of real-time point-of-sale systems, which integrate consumer demand information from checkout lanes, with inventory control, supply chain management, and sales floor commitments. The facility houses the data warehousing engines used for these developments and supports business continuity and disaster recovery functions between this facility and the backup facility located remote from the main facility.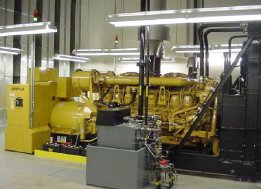 The facility was designed to handle virtually any weather-related occurrence, and incorporates some of the same architectural elements that are found on the site – Target's northern campus – including alternating bands of brick, and creative security landscaping features.
The facility is expandable from the current 45,000 sf to another 35,000 sf as an adjacent addition, with mechanical and electrical infrastructure capable of expansion to support all 80,000 sf at 96 watts/sf. The reliability level is equivalent to the EIA/TIA Tier 3 Concurrently Maintainable with provisions for upgrading to Tier 4 if required.
Firm of Record: Ellerbe Becket