OptiGlobe Telecommunications
Filed under Markets: Telecom and Markets: Online Info Services
Sao Paulo / Rio de Janeiro, Brasil; Beounas Aries, Argentina; Santiago, Chile; Mexico City, Mexico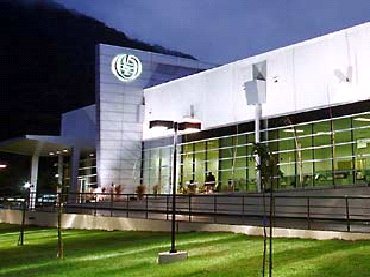 Consulting services provided included architectural, engineering and technology consulting for a muliple site program in Central and South America. The data centers provide customers a full range of in-region hosting, co-location, IP connectivity, tier1 peering between telecommunication carriers, with the highest level of security and redundancy.
The facilities will provide this company with over 300,000 square feet of high availability raised floor data center space. The template project has 60,000 sq. ft. of raised access floor in each facility and is master planned for two subsequent expansions. The power and cooling distribution systems are designed for concurrent maintenance and "plug-n-play" scalability to react to changing tehcnology and markets.
Technology consulting services included Internet connectivity and network architecture design, equipment layouts including backbone interconnections with service providers, cable infrastructure, telecommunications and LAN/WAN/SAN design. Assisted in the negotiation and selection of equipment procurement and local technology integrators to obtain the best value for the funds available.
Firm of Record: Ellerbe Becket