Reliable Resources is a multi-disciplined consultancy that provides mission critical facilities planning, data center design and information technology consulting services for corporate, institutional and government clients worldwide (See our US and global project locations). We provide reliable solutions with reliable technologies from trusted resources.
Based in The Twin Cities of Minneapolis and St. Paul, Minnesota, the firm's principals are experienced in mission critical infrastructures and information technologies, and have provided successful solutions for such organizations as General Dynamics, General Motors, IBM, Langley Federal Credit Union, Lowe's Home Improvement, and several universities, hospitals, and federal and state governments. Our senior staff are recognized industry leaders who sit on key technical standards committees and regularly contribute articles and conference presentations.
Reliable Resources fills a unique role in a business and economic environment increasingly dependent on information technologies and the infrastructure that supports it. New technical innovations are creating knowledge gaps and bigger demands on internal support staff in both the critical facilities and the information technology departments at many organizations. The fast pace of this innovation coupled with shorter and shorter useful life spans has made it difficult to prepare, deliver and maintain optimum solutions, and support a robust ROI on these critical investments.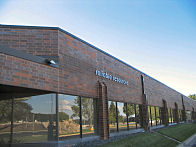 Reliable Resources' Minneapolis Office
Reliable Resources understands these risks and the most effective way to identify, solve and manage critical technology assets in support of key organizational objectives. Our involvement begins with a pending event such as a relocation, outsourcing decision, asset sale, merger/acquisition, or strategic re-alignment. Based on our continuous involvement in the industry with clients, design professionals, vendors, manufacturers, construction managers and installers, we have developed the processes and tools that ensure a certainty of outcome whatever the engagement.
Reliable solutions and reliable technologies from trusted resources.