Architects and Engineers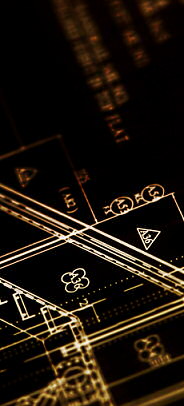 Some end-user organizations prefer to work with architectural and/or engineering firms as their prime consultants when developing facility-based mission critical or information technology projects.
Architects are trained in the art and science of analysis and synthesis bringing together function and aesthetics into a unified whole. Engineers are trained in the art and science of building technologies to provide comfort and safety for its occupants. Reliable Resources can supplement this process by providing subject matter expertise in high-availability engineered systems from both a facility and an IT perspective. Our collaborative culture will ensure a smooth integration of our planning and reliability criteria development processes into the overall facility development. Our process incorporates activities designed to identify the requirements for three key criteria; capacity, reliability and energy.
Our extensive experience in data centers, network operation centers and critical power plants can provide your firm with a winning edge when competing for these projects. Our senior staff have over 75 years of collective experience covering 3 million square feet of mission critical projects on three continents, and have worked for and with some of the nation's top A/E firms.
In addition to our work on new facility design, we provide comprehensive technology management and integration for existing facilities. Whether for interior design refresh, relocation, technology refresh, renovation or equipment upgrades, we will work with you to develop close alignment between scope, schedule and budget as it relates to the LAN/WAN topology, communications distribution, bandwidth management, wireless networks, or unified messaging for 100 to 100,000 employees.
Sensitive to the existing relationships you have with your clients, Reliable Resources makes the perfect partner for technology and mission critical projects by providing reliable solutions with reliable technologies from trusted resources.
Client List
BWBR
Ellerbe Becket
HDR
HOK