Data Center Reliability Classification - Network & IT Systems
This is the second of a two-part series on Data Center Reliability Classification. In Part 1, we discussed the latest developments in standards defining the reliability of the data center facility. This part will present the framework developed by Reliable Resources to characterize the reliability of the communications physical infrastructure, network, IT systems and applications. The objective is to identify a methodical approach to align the reliability criteria of the facility and the critical network and IT systems within the data center.
Our clients have frequently asked us to help them strategize the alignment of the reliability requirements between their facility and their IT systems. The framework developed models various levels of reliability for the IT systems within the data center facility. This framework is aligned with the reliability classifications used within the newly published BICSI 002-2010 discussed in Part 1 of this series.
We view the "data center" not as a facility or building, but as a collection of services that supports critical business processes. In the Data Center Services Reliability Framework this model of the data center consists of the following: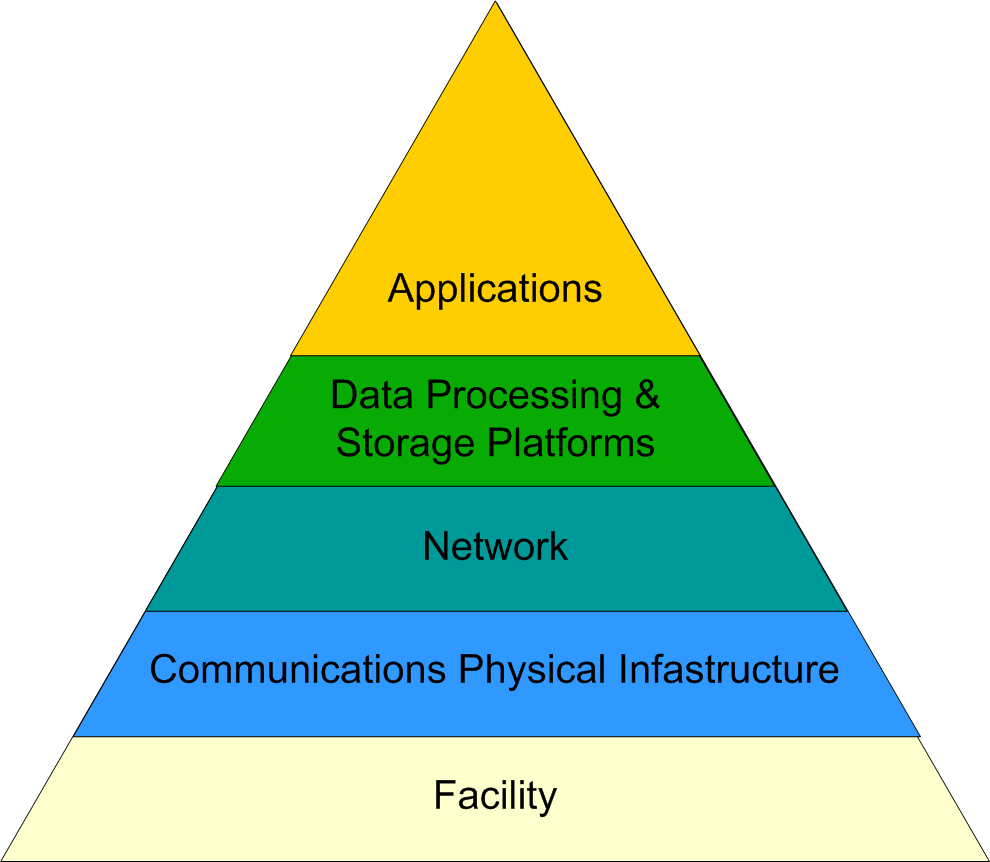 Facility: space, power, cooling, structural integrity, work & equipment flow/adjacencies
Communications Physical Infrastructure: copper and fiber cable plant, pathways, racks/cabinets
Network:

WAN

access facilities from the building to the service providers node that is meshed within their broader network,

WAN

services,

LAN

architecture and topology,

SAN

architecture and topology
Data Processing and Storage Platforms: enterprise architecture of the processing and storage systems, high availability, clustered systems, grid computing, cloud computing, virtualized systems.
Application: appliance based solutions, solutions that enable the implementation of virtual motion, high availability grid computing, cloud computing.
The following IT Systems Reliability Classification model is a framework to align the reliability of the Network, Systems and Application data center services with the framework used to classify the Facility and Communications Physical Infrastructure reliability. Aligning the reliability requirements of the facility and the technology supporting the business is a critical first step for any Information Technology group considering upgrading, expanding or building any of the data center services.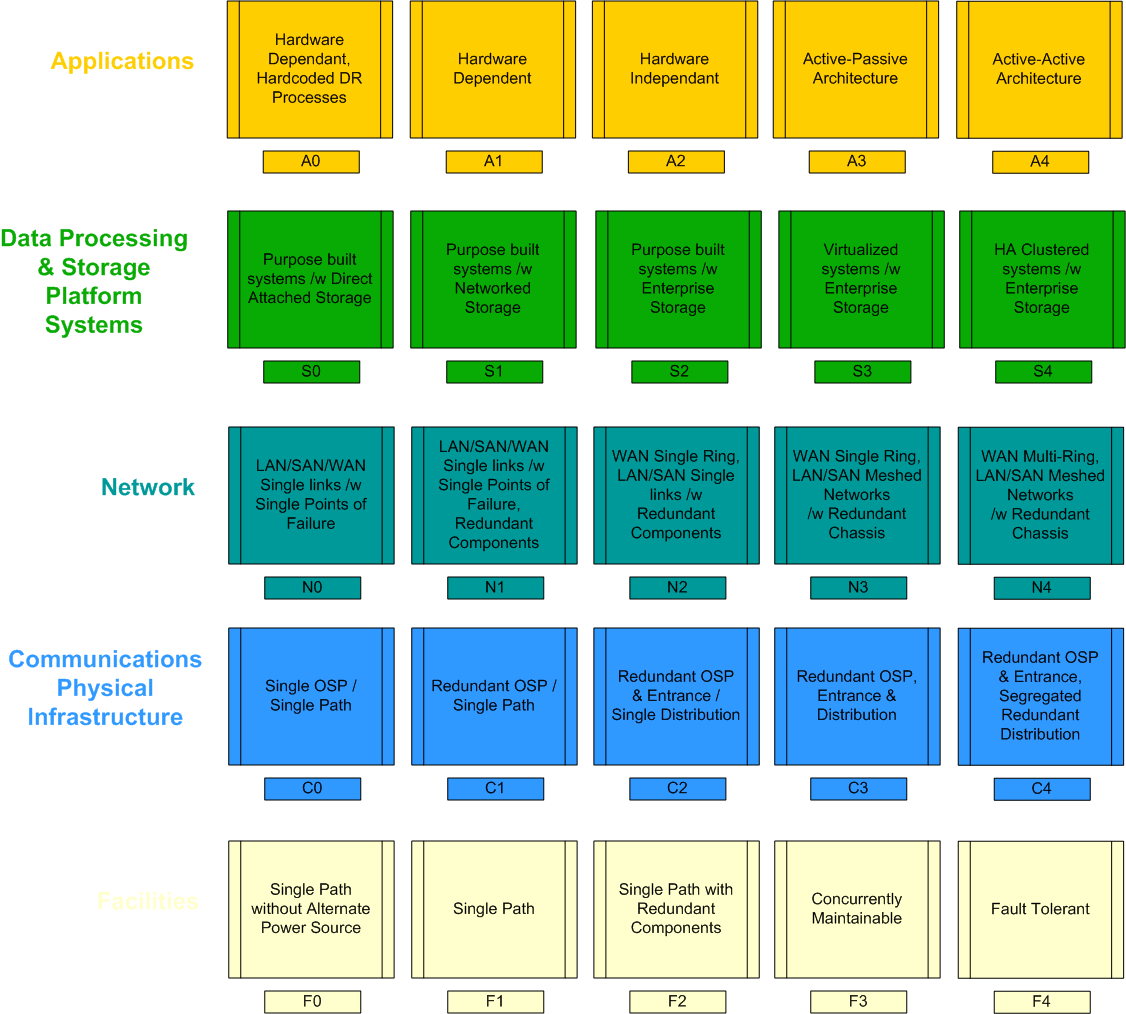 The alignment of these data center services will become even more critical as the data center is becoming more intelligent with the integration of processing loads with facility power and cooling provisions; more fluid with the ability to virtually move applications and data throughout the enterprise; and complex with users accessing applications with a hybrid approach such as cloud computing being used for a subset of enterprise applications in the cloud and a subset of critical or non-critical applications within the end user's data center facility.
Reliable Resources is a strong proponent of open industry standards and has frequently made intellectual property developed internally available to the industry, such as our contributions included in the TIA-942 and the BICSI 002-2010 standards.